Speaker Profile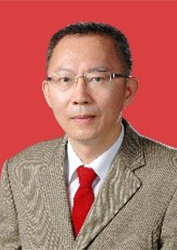 Name: Yu Wensen
Position: Dean of School of Teacher Education,Fujian Normal University
Country: China
Biography
Professor Yu was honored as the Advanced Worker of Fujian Province and the National Excellent Teacher. He was also selected as one of the Leading Talents in the "Ten Thousand-Talent Program" in the field of Philosophy and Social Sciences organized by the Central Organization Department, and a member of the Famous Cultural Master and the "Top-Four Talent Batches" Project organized by the Central Propaganda Department.
Professor Yu has long been engaging in teaching and research work and has a good reputation among students and peers. Four of his courses have been rated as the national or provincial top-quality courses. Having dedicated to the teaching reform of the primary school and the secondary school for more than 30 years, he is now an expert in curriculum reform of the Ministry of Education and a member of the Expert Committee of the National Textbook Committee.
Professor Yu has been hosting the teaching reform experiments and the training of Excellent Teachers in Fujian Province, and participating in making the National Curriculum Standards and Programs, and in reviewing and approving the textbooks. He has published more than 200 papers and more than 10 monographs or textbooks. What's more, he has served as the team leader for a number of national or provincial-level projects and won 26 national or provincial awards.