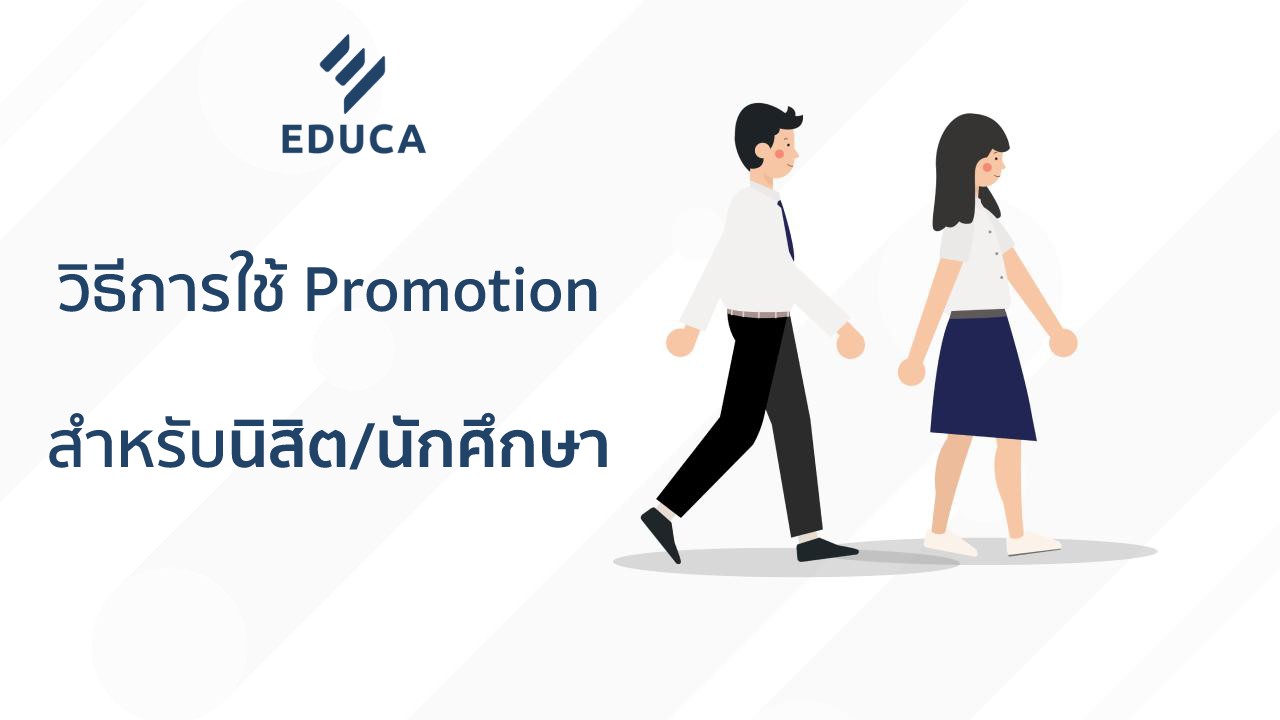 How to Apply for Student Promotion?
Student Promotion
For EDUCA Member who wishes to use student promotion to get a THB 100 discount for registration with any workshop package, you can register as per the standard procedure and choose any workshop package based on your interest and convenience.
Confirm your Registration and Upload a Proof of Student Status
After reserve your seat in your interested sessions, and click "ยืนยัน | Confirm" to proceed, in the "ชำระเงิน Payment" page where all of your registration detail is summarized, please check the box in front of "Students". With this, you will be able to upload a file of any proof of student status. Once you have selected the file to upload, please click "Upload", there will be a pop up notifying your file has been succesfully Uploaded. The detail in your package summary will display "await confirmation, please check your email for confirmation".
Await Confirmation and Get Your Invoice
Once EDUCA has verified your document and confirm your promotion application, you will recieve a confirmation email and you can log in to the system again to download an invoice with the discounted amount to process your payment. The payment should be made within the date and time stated in your invoice or within 5 working days after receiving the confirmation email.
Make Payment and Retrieve your Confirmation Letter
After the payment has been made, you can access to EDUCA system again to retrieve your confirmation letter with a QR Code to use upon check-in to your workshop/seminar room on the Event dates.
---
TAG:
---